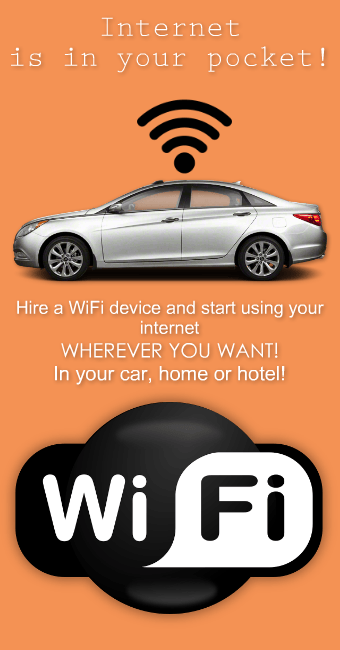 WHEN YOU CHOOSE US,YOUR ADVANTAGES
You can check out the Car Rental Firms which is giving services inside Antalya Airport (IATA: AYT, ICAO: LTAI) from its official website.
In international terminals ( 2 offices ) which is open 24 hours a day at the airport in Antalya
You can find a car everytime
You dont have to wait a car for a long time to rent
We have 24 hour free parking lot for your car in the terminal 1
If you want to return suddenly, you can come to our offices in airport. 7/24 open
For checking rent a car companies which is really situated in terminals at the airports. with this official link you can check the real rent a car companies.
Transfer Service
-Filo Rent A Car provides driver services to Kemer, Alanya and Manavgat hotel areas.
EKSTRAS
- You can always get child seats, 4.5G internet access modem, navigation and car kit for your vehicle which you rented from our company.
- You can deliver your vehicle, which you have rented from our company, anywhere in Turkey
ACTİVİTY GUİDE
All activities in Antalya are accompanied by a car rental service from the beginning to the end of the event. After reaching the hotel safely at the end of your event, we will be ready to serve you with our whole team as Filo Rent A Car for Antalya tour the next day...
What is Antalya Expo Center?
What is Antalya Expo Center which was established in Antalya first? I would like to clarify Antalya Filo Rent A Car.
It is an olympic in the sense of culture, history, education, art, entertainment, and commerce. It lasts for 6 months and is a remarkable other type of gardening. Its main objectives are to raise public awareness, share change, and encourage progress. It is a tool for branding and development for the host country.
Antalya Expo Center Transportation
As Antalya Filo Rent A Car, Antalya Expo Center has been a great contribution to transportation. Many tourists from Antalya come to Antalya Expo Center for transfer work and we are pleased to serve with the vehicles we rent. Established in a large area, the fuarda has won the appreciation of tourists.
Antalya Expo Center Introduction
Some of our customers have been given a gift without asking Antalya Expo Center Entry Fee according to the type of vehicle they rented. In fact, all weekly and above rentals for Wosvagen Caravelle have been given all family tickets.
Antalya Expo Center Fair Calendar
The Antalya Expo Center Fair Calendar has now come to an end and closed. As Filo Rent A Car Family, we are always ready for such activities.
What kind of place is Kundu in Antalya,
One of the borders near Antalya city center is the Kundu site. As Filo Rent A Car located at Antalya Airport, it is a place where we serve the most. Lara Kundu known as a part of the Antalya municipality is a part of Antalya is connected to Aksu. It is known as one of the most popular tourist attractions in recent years. The most important features of the hotel is that it is possible to find hotels such as Topkapi Palace, Titanic, Concorde which will give you a few names.
Antalya Airport and Kundu How Many Miles,
The proximity of the Kundu area to the city center is due to the close proximity of the Antalya Airport, which is located in the Filo Rent A Car.Antalya Airport and Kundu The answer to the question of how many kilometers Kilometer is actually a very funny figure is about 10 km. However, this may vary depending on the route of the hotel. Because Kundu is a large town with long beaches. Actually, I intend to call the district not the town.
Antalya Kundu Places to Visit,
There are not many historical places in Antalya Kundu Region because of the coastline only, but with the proximity to Antalya, tourists can easily come and go with a single municipal bus. As Antalya Fleet Rent A Car, many of our guests have touched on the transfer help. Thanks to this transfer, we were able to introduce our guests many places that I could not count like Yivli Minaret, Toy Museum, Karatay Museum, Düden Waterfall start and end zones, Kurşunlu şalalesi.
Antalya Kundu Rent A Car,
We are happy to be ready to serve for both Kundu and other dwellings in both rental and transfer as Fleet Rental.
Stay with love, go with us to the road leading to happiness ....
olympos antalya
Antalya Filo Rent A Car is one of the villages we serve with delight in Olympos tour. Whether you rent a car to a lot of our customers or transferred to Olimpos, we have served you. Where to stay in Olympos actually there are many options. Many of the motels and pensions from many tree houses are both inexpensive and sumptuous.
what you can do in olympos
Olympos and its surroundings have a lot of places to visit in the sightseeing and historical texture. As Filo Rent A Car, we are experiencing the great happiness of introducing this place by organizing a tour to many of our customers. The ruins of Olympos, the ancient ruin of the city, the watery island known as the hidden paradise, the mysterious fire that is known as the holy mountain of the gods, and even the mysterious fire that does not end, will tremble, but you should know that climbing Olympos is not that simple.
Olympus trip notes
As Filo Rent a Car, do not forget to go to Olympos. Do not have an ATM in Olympos. Do not go to big hotels yourself, elegant and luxurious dresses, heeled footsteps do not take place abest. All phone lines will attract you not so much :) In Olympos you can get a beach card to get entrance fee but you can get cheap.
As Filo Rent a Car we are ready to present all of these to you. We can make arrangements in different orgasizles for the region when requested. Being safe on the road with your wish
Stay with love ....